Call in Our Seattle Plumbing Team For All of Your Plumbing Needs

Our Seattle plumbing team is fully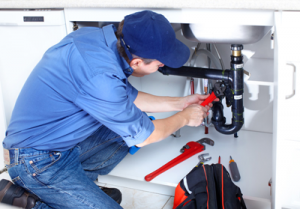 licensed and insured to handle any commercial or residential plumbing issue you might have. We do individual toilet installations and drain clog removals and huge commercial repiping projects. We also do new construction installations and interior remodeling. We have an unparalleled preventative maintenance program that can help you identify and fix small problems before they become full blown emergency situations. Of course, if you do end up in an emergency situation, we also offer 24/7 emergency plumbing services. With our lightning fast response time we can usually be there within the hour and have your emergency under control shortly thereafter.
We Are Your Professional And Reliable Plumbing Team in Seattle

If you are looking for a professional, reliable,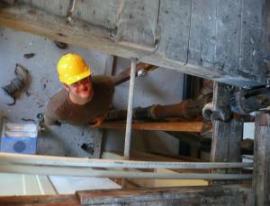 dependable plumbing team in Seattle, you've found it. We don't just get the job done, we get it done right. That's part of the reason we can offer a 100% service satisfaction guarantee. Our techs are all fully licensed by the state of Washington and also have qualified as certified backflow systems specialists. Our service team is equipped with state-of-the-art diagnostic and repair equipment for the fastest service available in the area. Our non-invasive leak and pipe detection equipment and video drain scoping allow us to cover even the largest buildings quickly and determine the source of your plumbing issue. Call a Seattle plumbing contractor for any of the following services today!
Sewer line replacement and repair
Video inspections
Faucet installation and repair
Garbage disposals
Repipes
Water main lines
Pipe insulation
Water heater testing
Water purity testing
Die testing toilets
Toilet installation
Drain line clearing/clean outs
Gaslines
Gas leaks
Emergency shutoff valves
Home inspections
Water softeners
Water purifiers
Reverse osmosis
Conventional and tankless water heaters
Water heater pressure release valves
Code inspections/retrofits
Pressure regulators
We Offer A Wide Variety of Plumbing Services

Water hammer devices
Shower valve/bathtub repairs and installations
Dishwasher installation
Air gap service
Insta hots
Slab leak detection and repair
Remodels
Ice maker lines
Backflow prevention testing, maintenance, and repair
Recirculation pumps
Point of use water heaters
Preventative maintenance
Leak repair
Non invasive pipe location
Professional Seattle Plumbing Service

These are just the services that we have performed in the last three months. If you have any of these issues or something that isn't on the list, call us today. We can have a contractor out to your home to assess your needs in a matter of hours. Our Seattle plumbing service will make sure that your system is up to speed and delivers you exactly what you need while saving you money on your monthly water bill. Give us a call now!